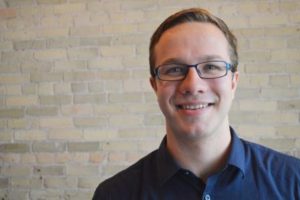 B.A. (Adv.), Ben graduated from Providence University College with an advanced major in Biblical Studies and a minor in TESOL (Teaching English to Speakers of Other Languages), receiving his TESOL certification in the same program. Ben has called Manitoba home his entire life, beginning to teach at Heartland when he moved to Winnipeg in August 2017.
Teaching Philosophy
From my experience as a language student, finding inspiration is utterly crucial for consistent language acquisition. In my classroom I seek to create an environment in which students can be truly inspired to learn, not just for abstract benefits or for a good mark, but for the joy of language use and discovery.
Hobbies and Interests
Suitable to my profession, I enjoy language learning as a hobby. I have studied several ancient languages, and am currently working on my French. I try to spend as much time as I can outdoors, especially hiking and canoeing. I love history of all kinds. I also enjoy travelling, and have made a couple trips to the Middle East.
Teaching Moments
I feel so honoured to be a part of the journey of my students as they experience and navigate life in a new place. Seeing the light in their eyes when they learn about and enjoy a new culture is so rewarding. Also rewarding for me is hearing students use language from class in conversation with others.