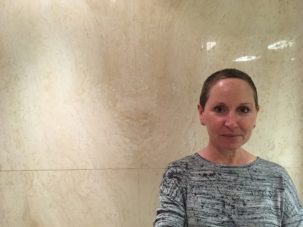 Frances Misutka earned a Bachelor of English from the University of Alberta in Edmonton and a Bachelor of Journalism from Carleton University in Ottawa. While raising her two children, she earned a certificate in Early Childhood Music Education and ran an in-home music school. Recently, Frances earned a TESL certificate from the Canadian College of Educators in Mississauga.
TEACHING PHILOSOPHY + LIFE LESSONS
As a journalist I got to travel, meet people, and hear their stories. Everywhere I went: India, Thailand, Vietnam, Cambodia, and Europe, the stories had one common thread. It was the hope that through education, people could shape their lives in their own way. While raising my children, meeting other parents and giving music lessons to some of their children, I shared with other parents my hopes for our children. Now, while teaching English to visitors and newcomers, my passion for travel and my love of learning have aligned in perfect step. The more I help my students with the English language, the more I learn about them, where they've come from and where they are going. I've learned about ordinary life in Korea, Taiwan, Venezuela, Columbia, Mexico, Saudi Arabia and China. No matter where we live, our dreams are similar. With a common language, we get to share our stories. How thrilling.
I see teaching as a collaborative journey. In college, teachers learn methodology, which gives us many tools in our back pockets. But I'm always reminding myself that my main job is one of facilitator. By finding out why each student has come to Heartland and what worlds he or she hopes the English language will open, and by encouraging each person to share this journey in the classroom, I help create a space in which we all grow. This is why it's always a sad day when a student leaves Heartland, because everyone who comes here gives us so much.