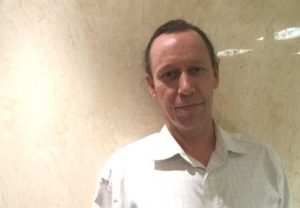 With 30+ years of teaching experience, Larry just came back to his native Canada after working for 12 years in Spain and 18 in Vietnam.  During this time he taught and designed programs not only in language centres, but also in high schools and universities, as well as in government ministries and businesses.  Most recently he has specialized in IELTS, TOEFL and CELPIP preparation, and his last position in Vietnam was as Program Leader for the English Department at the Vietnam National University of Science, where he worked in coordination with universities from the USA and New Zealand.
Larry has a keen interest in getting to know people from all parts of the world and likes to celebrate cultural diversity in his classrooms.  Larry is also a proponent of using technology in the classroom and is known for creating virtual spaces online, which can extend the learning experience of his students beyond the walls and schedule of the school.    In spite of his many years in the field, Larry retains a fresh perspective and passion for introducing creative elements into his teaching methodology.
In just a couple words, his goal is to help create the best possible learning experience for his students.