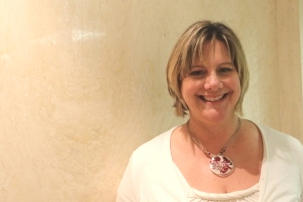 Amanda Hall B.A. (Hons) graduated from the University of Toronto in 1991 with a Major in English, a Major in History and a Minor in French.  In 1996 Amanda earned a Certificate in Mediation from the University of Windsor Law School. After a varied career and fulfilling set of life experiences, Amanda is returning to her first academic love – the love of language.  Amanda obtained her TESOL certificate with distinction in 2014, her IELTS coaching certification in 2015 and teaches at Heartland's Mississauga campus.
TEACHING PHILOSOPHY + LIFE LESSONS
Many of my students come to Heartland to improve their language so as to advance their careers and expand their horizons. For 10 years I was an owner and partner in a consulting and legal firm that argued orally and via written submission to high level Ontario provincial appeals tribunals.  There is both an art and a science to clear, compelling, reasoned communication in any language required to be effective in business and academia.   In my work with students, I teach not only the beauty and idiosyncrasies of the English language, but also the structure of and clarity of the English language.
I have been a lifelong student and teacher.  Upon starting and raising a family, I retired from my hectic consulting practice and gave back to the community by leading a number of community not for profit organizations, all with significant budgets and responsibilities.  I was Chairperson of an Early Childhood Education school for 5 years to create a caring and supportive learning environment where our teachers could be successful.  I was Chairperson of my local church for 5 years, with the focus upon creating a place for renewal and personal growth.  For 7 years I was President of our local 450 person skating club.  We taught thousands of kids aged 4-20 how to skate, how to focus, how to achieve their goals and how to do it in a respectful and mutually supportive environment.
Teaching the English language and ILETS skills with Heartland in some ways is a new and wonderful chapter for me but in the most important ways it is the continuation of my lifelong journey of teaching, giving back and creating supportive environments.