Heartland Mississauga Mental Health Week
Heartland recognizes that everyone, students and teachers alike, sometimes need something to help them through the stress of of winter and being away from home, so we began Mental Health Week.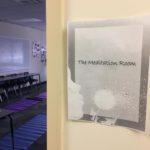 During this week, we made sure to talk about how we are all feeling, ate some restorative foods like soup (and donuts!), gave positive messages to each other, had massage therapists come to help work out some tension, did yoga exercises and took part in meditation with guided breathing. We also did random acts of kindness throughout the week all with the goal of making us feel good.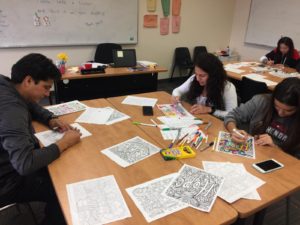 We also had a guest speaker from the Canadian Mental Health Association-Peel come and talk about what students might be feeling and where and how they can get help if they need it.
Having a good mental state is crucial to having a successful experience learning English at Heartland.  Mental health week both assisted with the positive feelings and provided assistance when needed.  Good all around!